My Blog
Posts for tag: tooth decay
By Endless Smiles Dental
October 20, 2018
Over the last century effectively treating a decayed tooth has often required removing any decayed structure with drilling and then filling the remaining cavity. While this approach does save teeth that might otherwise be lost, it can also result in a fair amount of healthy structure removed in the process.
But continuing advances in dentistry are now making possible a new approach to tooth decay treatment that preserves as much of the healthy portions of tooth as possible. This new way is often referred to as minimally invasive dentistry (MID).
The primary goal of MID treatment is to intercept and treat decay as early as possible to minimize tooth damage. It begins with helping patients identify their own individual risk factors for decay such as the presence of disease-causing bacteria, the adequacy of their saliva flow, or their lifestyle and dietary habits. We then recommend changes or preventive measures to reduce those risks.
The next step in MID is using various diagnostic technologies to find decay as early as possible. X-rays continue to play a major role, but dentists are also using dental microscopy to magnify the earliest forms of decay. Many also utilize laser fluorescence, infrared photography and optical scanning to further "see" decay difficult to detect with the naked eye.
In regard to treatments, MID adopts the adage "less is more." If caught early enough, we can encourage the re-mineralization of enamel that acid has eroded with CPP-ACP, a substance acquired from milk, or strengthen teeth with topical fluoride applications. Instead of the dental drill, many dentists now turn to air abrasion for decay removal, equipment that emits a fine stream of abrasive particles that harms less healthy structure than a drill.
And if lasers continue to develop at their current pace, we'll be able to use this technology to perform much more precise decay treatment than possible with manual instruments. As a result, we'll be able to treat decayed teeth with less invasive means to preserve as much healthy structure as possible.
As these and other developments continue, MID promises a bright future for preventing and treating tooth decay. As a result, there'll be less tooth structure loss and more attractive and healthy smiles.
If you would like more information on the latest techniques for treating tooth decay, please contact us or schedule an appointment for a consultation. You can also learn more about this topic by reading the Dear Doctor magazine article "Minimally Invasive Dentistry."
By Endless Smiles Dental
September 10, 2018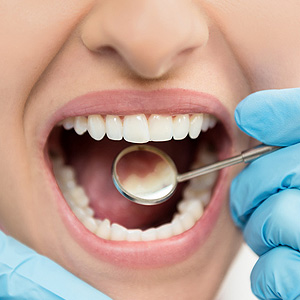 The basics for treating tooth decay have changed little since the father of modern dentistry Dr. G.V. Black developed them in the early 20th Century. Even though technical advances have streamlined treatment, our objectives are the same: remove any decayed material, prepare the cavity and then fill it.
This approach has endured because it works—dentists practicing it have preserved billions of teeth. But it has had one principle drawback: we often lose healthy tooth structure while removing decay. Although we preserve the tooth, its overall structure may be weaker.
But thanks to recent diagnostic and treatment advances we're now preserving more of the tooth structure during treatment than ever before. On the diagnostic front enhanced x-ray technology and new magnification techniques are helping us find decay earlier when there's less damaged material to remove and less risk to healthy structure.
Treating cavities has likewise improved with the increased use of air abrasion, an alternative to drilling. Emitting a concentrated stream of fine abrasive particles, air abrasion is mostly limited to treating small cavities. Even so, dentists using it say they're removing less healthy tooth structure than with drilling.
While these current advances have already had a noticeable impact on decay treatment, there's more to come. One in particular could dwarf every other advance with its impact: a tooth repairing itself through dentin regeneration.
This futuristic idea stems from a discovery by researchers at King's College, London experimenting with Tideglusib, a medication for treating Alzheimer's disease. The researchers placed tiny sponges soaked with the drug into holes drilled into mouse teeth. After a few weeks the holes had filled with dentin, produced by the teeth themselves.
Dentin regeneration isn't new, but methods to date haven't been able to produce enough dentin to repair a typical cavity. Tideglusib has proven more promising, and it's already being used in clinical trials. If its development continues to progress, patients' teeth may one day repair their own cavities without a filling.
Dr. Black's enduring concepts continue to define tooth decay treatment. But developments now and on the horizon are transforming how we treat this disease in ways the father of modern dentistry couldn't imagine.
If you would like more information on dental treatments for tooth decay, please contact us or schedule an appointment for a consultation.
By Endless Smiles Dental
June 23, 2017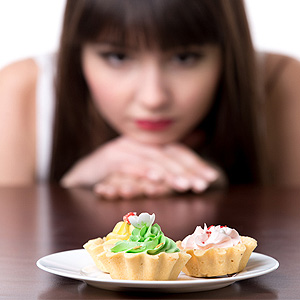 We've waged war for decades against tooth decay through oral hygiene and the increasing use of fluoride, nature's "super weapon" against this disease. And yet, tooth decay remains a significant health problem.
One major reason is refined sugar found in many processed foods. In the 1970s researchers raised concerns about the fat content of many processed foods, so manufacturers began removing fat from their products — along with much of the flavor. To compensate, they added sugar. Today, three-quarters of approximately 600,000 food products contain sugar.
This has increased average individual consumption to 90 pounds of sugar annually. The World Health Organization says we should consume no more than 20 pounds annually, or about 6 teaspoons a day. A single can of soda contains 4 teaspoons, two-thirds of the daily allowance.
High sugar consumption is an obvious threat to dental health: decay-causing bacteria thrive on it. But the trend has also been linked to serious health problems like diabetes and heart disease.
Hopefully, changes in public policy will one day modify the addition of sugar in processed foods. In the meantime, you can take action for yourself and your family to create a more healthy relationship with this popular carbohydrate.
Shop wisely. Learn to read and understand food labels: steer clear of those containing sugar or large numbers of ingredients. Become acquainted with sugar's many other "names" like corn syrup or evaporated cane juice. And maximize your shopping on a store's outer perimeters where you'll find fresh fruits, vegetables and dairy products, rather than the middle aisles with "boxed" processed items.
Avoid sugar-added drinks. Limit consumption of sodas, sports drinks, sweet teas or even juice to avoid added sugar. Make water or sugar-free beverages your go-to drinks. It's much better to eat sugar naturally found in fresh fruits and vegetables, where fiber helps slow it's absorption in the body, than to drink it.
Exercise. Depending on your condition, physical exertion is good for your overall health. It's especially beneficial for your body's ability to metabolize sugar. So with your doctor's advice, exert your body every day.
It's important to engender a proper relationship with sugar — a little can go a long way. Putting sugar in its rightful place can help you avoid tooth decay and increase your chances of greater overall health.
If you would like more information on sugar's impact on dental and general health, please contact us or schedule an appointment for a consultation. You can also learn more about this topic by reading the Dear Doctor magazine article "The Bitter Truth About Sugar."